𝄆 
Report #5 Yomogi Onsen
 𝄇
Visit record
Type

Public facilities

City

Yomogita, Aomori

Country

Japan

Date(s)

6 July 2008
Intent of study
It's announced that UFO in Yomogita Village is a symbol of regional forward-leap. Let's see how the icon is incorporated in local activities.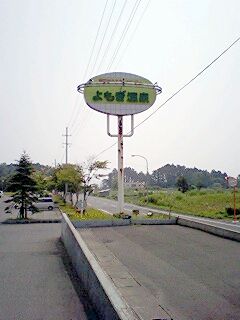 Fureai Center Yomogi Onsen, literally Amenity Center Yomogi Hot Spring
A trellis expressing tractor rings appears at the entrance of the hot spring facility, whose shape represents a space ship. It indicates that boarding is in progress now.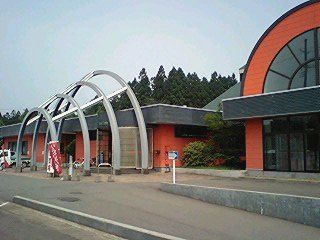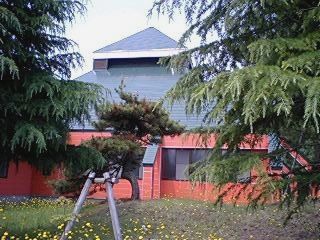 Furusato Sogo Center, literally Hometown Comprehensive Center
Some visitors, apparently for send-off, are playing music in flutes and drums in front of another facility. Maybe they will throw paper streamers later.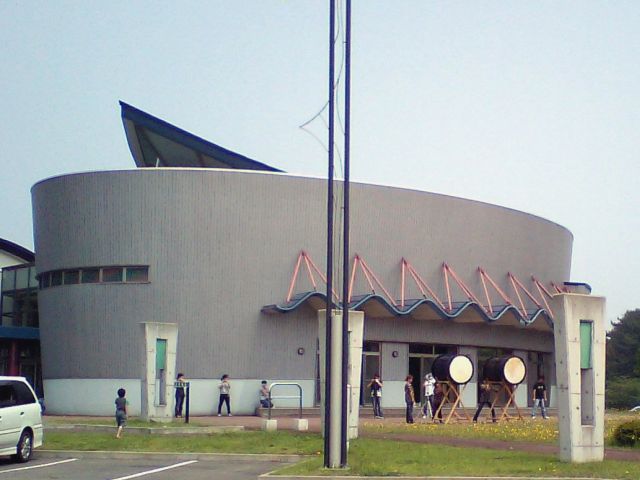 Conclusion
Animals who take charges of space travellers' absence are seen to do their jobs properly. The region must be, in such a way, kept sustained in the future.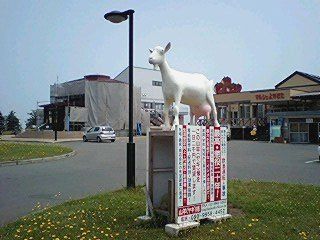 The term UFO, in the present report, is interpreted as flying saucer.